THE DUTCH TEX WILLER HOMEPAGE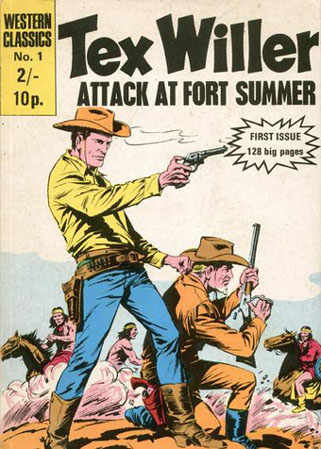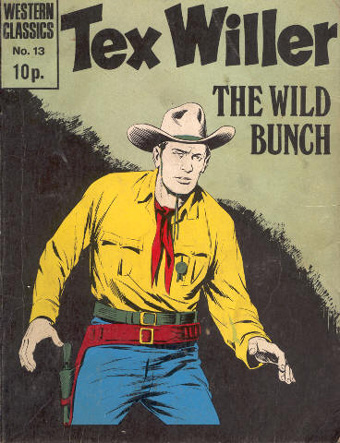 TEX WILLER IN ENGLAND
In the early seventies a few Tex Willer adventures were published in the United Kingdom. The books were identical to the Dutch publications. How many books were published is unknown, but it seems to have stopped after number 14.
If anybody has more information about the UK Tex Willer publications please let me know at
england (at) texwiller (dot) nl.
Below most covers can be viewed (just click on the title):
And if there ever was a number 15......?
I have 12 UK books in my collection. If anybody would like to exchange English Tex Willer books for Dutch Tex adventures, I will be happy to hear from you. Just send me an e-mail...
Erik
A big thank you Roberto for most of these cover scans!!! roli.roberto@tiscali.it