DUTCH TEX WILLER HOMEPAGE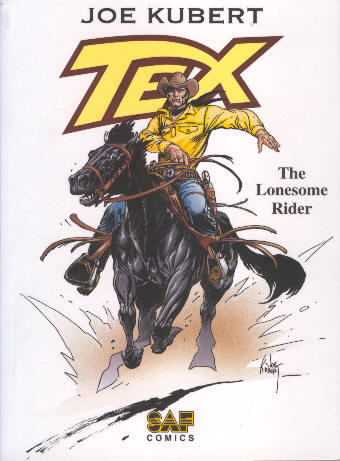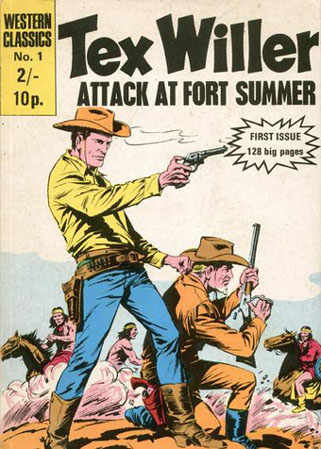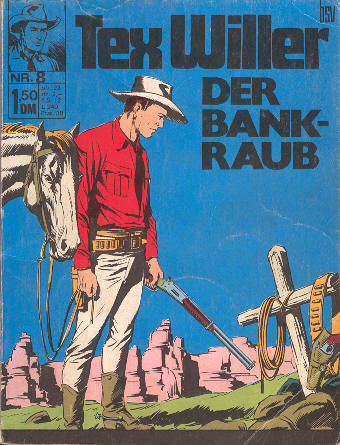 SALE & EXCHANGE
If you are a true Tex Willer collector why not add a few Dutch editions to your collection? Here at texwiller.nl virtually all numbers from the Dutch series are available and for sale. Please note that most books are in excellent condition.
All Dutch books are now available for sale. Also available are the Dutch editions from "the four killers" (already hard to find in Holland).
At this moment a few English, German and French Tex Willer books are on stock and for sale. Quite rare. Also an Indian edition is for sale. Send me an e-mail for more details. Just received: the new USA edition of Tex - the lonesome rider"... a very, very interesting publication since this is the first one in the english language since 1971. It could become a real collectors item.
Unique: the one and only Tex Willer movie. Not many people know that there is a Tex Willer movie - made in 1986 in Italy. To be honest it is a low-budget cult movie, but it is great to see Tex, Carson, Tiger Jack and even El Morisco on your screen! I have the DVD version available for you. You can choose from two versions: a version in the ENGLISH language (with Dutch and French subtitles) or a GERMAN version.Please send me an e-mail if you need some more information.
Everything mentioned above is for sale - but can also be exchanged. I am always interested to expend my collection with foreign Tex Willer publications.
Interested? Send an e-mail to england (at) texwiller (dot) nl for more information. Feel free to ask whatever you'd like to know...
Erik