DUTCH TEX WILLER HOMEPAGE
New Tex publications in the Netherlands
After many years of silence it was on May 18th 2013 that the small editing house named HUM! announced that they will start to publish Tex adventures in the Dutch language again...
Now in 2018 no less than 8 Albo Speciale have been published in black and white (228 pages each) plus four albums in full color. Every year four new albums are added as well as special limited editions. Check all the news at www.uitgeverijhum.nl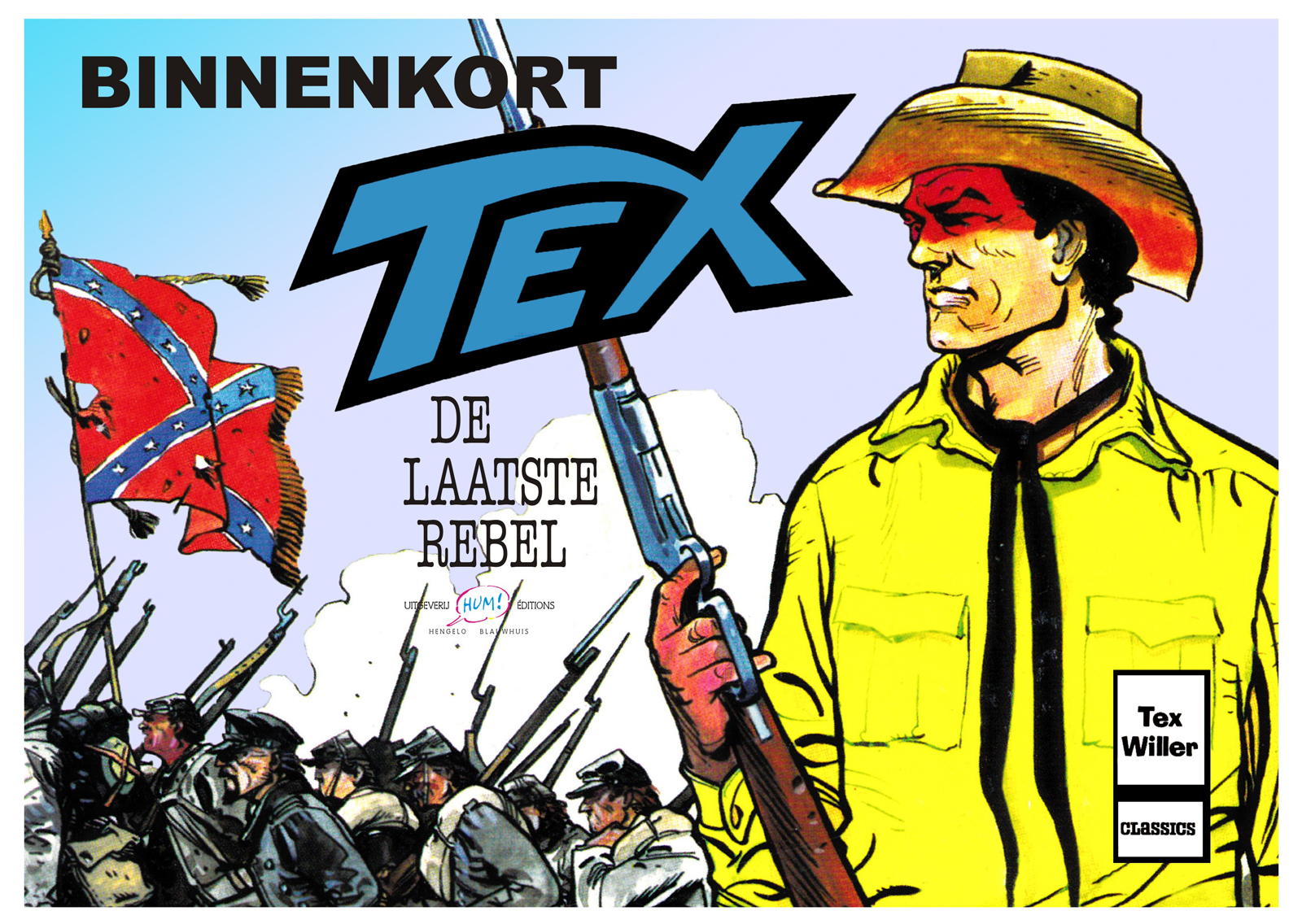 Are you interested in these Dutch publications? Then simply send a short e-mail to the address below to express your interest. The number of albums that will be printed shall be low - so in that case they could be sold out pretty soon.
for more information on HUM! check www.uitgeverijhum.nl (sorry, Dutch only)